"Even If They Don't Show Up"
December 24th, 2014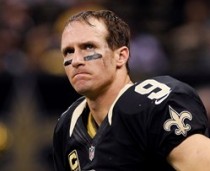 This should soothe Bucs fans. Two noted NFL analysts believe that even if the Saints fail to give their best effort on Sunday, they will pummel Tampa Bay into the glory of the No. 1 overall pick.
Damn, wouldn't that be cause for celebration!
Just lose, Baby!
Former Jets coach and personnel chief Pat Kirwan joins prickly Pete Prisco for their weekly Bucs matchup breakdown.
Kirwan is confident the Saints, "even if they don't show up," will light up the Bucs defense.
Enjoy the video below.