Taunting
November 24th, 2014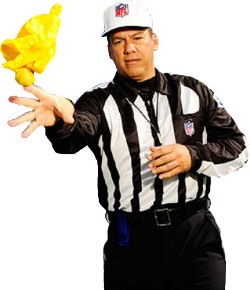 Again, a touchdown pass resulted in a flag for taunting. This one was different than Austin Seferian-Jenkins clearly violating a known NFL no-no by using the football for a prop, while he preened a pose as if he was on a bottle of rum.
Yesterday, it was Mike Evans' turn.
Some Bucs fans suggest this is not taunting. The NFL strongly disagrees. Mike Pereira explains what the NFL deems taunting in this FOX Sports video.
Let the lazy chorus of "No Fun League" begin.
Mike Evans was flagged for taunting after his TD in #TBvsCHI. Hopefully he learns a lesson from this Via: @kfc https://t.co/Wwha9vqn9N

— Mike Pereira (@MikePereira) November 23, 2014