Splat!
November 25th, 2014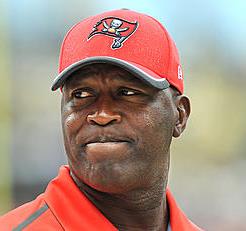 In Joe's time in the Windy City this weekend, there was sober, thoughtful, local analysis that the Bears would have been better off with Josh McCown as their starting quarterback than bratty Jay Cutler.
Adam Schein believes those folks were proven wrong Sunday.
In a scathing handful of words, Schein, NFL.com columnist and host of "Schein on Sports" heard exclusively on SiriusXM Radio, typed how bad the Bucs have sunk this season.
The Buccaneers are worse off than the Bears.
While Bears fans understandably lament a lost season, the circulating myth that they would've been better off with former coach Lovie Smith and ex-quarterback Josh McCown was debunked in Chicago on Sunday.

Yes, the Bears' QB-coach tandem of Marc Trestman and Jay Cutler has underachieved this season. No doubt about it. But Tampa's corresponding combo has been even worse. The Bucs expected Lovie to lead them to the playoffs. They have two wins despite playing in a division that will probably go down as one of the worst in NFL history.
In Joe's eyes, Lovie's math is bad. He keeps up this silliness that a 2-9 team is in the playoff hunt. Joe doesn't care what kind of hopscotch math you use, that's an insult to intelligent football fans.
The better math, and what Lovie should stress, is that while the Bucs may, mathematically, be two games out of a playoff berth, they are but one game out of the No. 1 pick in the draft.
To hear more from Lovie, click the arrow below. Audio player courtesy of Joe's friends at WDAE-AM 620.