Michael Johnson's Dwindling Numbers
November 7th, 2014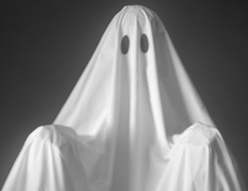 Lovie Smith's $24 million (guaranteed) man, defensive end Michael Johnson, is having a scary season in his first year in pewter and red. Scary in a very, very bad way.
Johnson, brought in to be the edge rusher necessary for defensive tackle Gerald McCoy to roam unabated, has been anything but a rusher. Or a tackler. Or anything, frankly.
He started out slow, incurred an ankle injury, got two sacks against Pittsburgh (on one he was unblocked) and has vanished since.
Greg Auman of the Tampa Bay Times has the disturbing numbers, or lack thereof.
Bucs starting DE Michael Johnson had 11 tackles in his first two games. In last four games, four total tackles, 0 sacks, 1 TFL in 222 snaps.

— Greg Auman (@gregauman) November 6, 2014
Bucs defense has 15 different players with more tackles over last four games than starting defensive end Michael Johnson (four).

— Greg Auman (@gregauman) November 6, 2014
Man, 15 players! That means there are guys coming off the bench who are more productive than your starting right defensive end. Joe has no words.
Look, Joe knows Johnson was playing with a bum ankle for a while. Joe knows for a fact he re-injured the ankle against Pittsburgh but sucked it up. And produced. If that ankle is the reason Johnson has become this useless, then get him off the field. Now.
As this point, halfway through Johnson's first Bucs season, Lovie's main target in free agency is looking to be the worst free agent signing in the history of the Bucs, surpassing Alvin Harper of all people.