"In The Normal Time It Takes"
November 23rd, 2014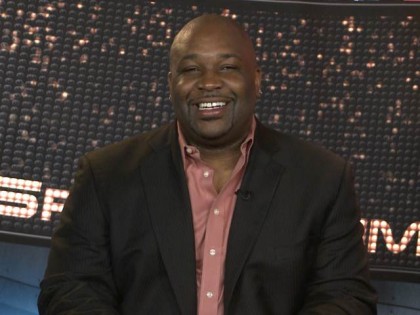 Tampa Bay had six sacks last Sunday — six! — but everyone isn't sold on the notion the Bucs repaired their pass rush.
Bucs fans watched Redskins quarterback Robert Griffin, III, take at least a couple of coverage sacks. And he surely held on to the ball too long at times.
That led former Bucs quarterback Shaun King to say he wants to see the Bucs get sacks "in the normal time it takes" against Chicago today. King, one of three QBs to lead Tampa Bay to the NFC title game, shared his thoughts Thursday on the Ron and Ian show on WDAE-AM 620.
Joe agrees. Yes, the Bucs got pressure last week, but let's see it come more furiously and consistently. Michael Johnson, for example, was invisible through much of the first half before looking like a good NFL player in the second half.
The Bears didn't allow a sack last week, and Jay Cutler probably will have a quicker trigger than RGIII, and be more dangerous if the Bucs don't rush consistently.
This is a big test for the Bucs' D-line today. It'll be something if defensive end Jacquies Smith shines again. He would immediately become one of the great stories of this lost Bucs season.