McCoy Talks Mike Evans Smooth, Sapp Arrival, Hustle Improvement, "A Man's Game" & More
November 20th, 2014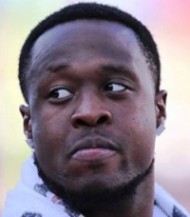 The leader of the Bucs defense, Gerald McCoy, took to the One Buc Palace podium this afternoon.
McCoy was peppered with a variety of questions.
Enjoy the audio below from Joe's partners at WDAE-AM 620.
McCoy agreed early with the premise that the Bucs defense had its best hustle game against the Redskins, but Joe particularly enjoyed the second half, when McCoy talked about Mike Evans.