"Everyone Was Able To Practice"
November 13th, 2014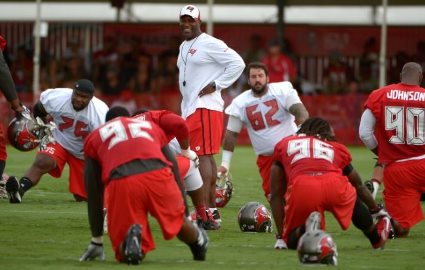 The Bucs are healthy and wealthy.
"Everyone was able to practice," Lovie Smith said after today's session under the Tampa sunshine.
Yes, some players were "limited," such as Doug Martin returning (finally!) from his bum ankle. But regardless, it's a great sign for Tampa Bay to have a very healthy team this time of year. That's a rare sight across the NFL.
Will it translate into victory?. Joe can't go that far.
The Bucs have been better on the road this season, away from the Den of Depression, so they've got that in their favor.