Disturbing "Lack Of Effort"
November 26th, 2014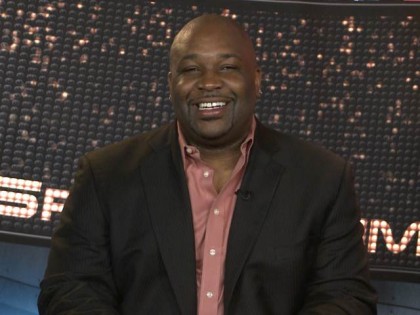 Former Buccaneers quarterback Shaun King wagged a very firm finger of shame at two current Bucs veterans.
One of three QBs to lead the Bucs to the NFC Championship game, King hopped on the WDAE-AM 620 airwaves today and blasted two of the Bucs' big-money free agent signings for not trying regularly.
"I understand why [Lovie Smith and Jason Licht] like Anthony Collins and Michael Johnson. And I do think it goes down as a miss in their book from an evaluation standpoint, but I think it's more on the player. The one thing that has really disturbed me about Collins and Johnson is their lack of effort," King said. "They haven't played with a high motor. They haven't played with great energy and effort down in and down out. And that's what's disappointing for me.

"The physical aspect of the game, listen, the other guys on the other side of the football get paid. You're gonna win some; you're gonna lose some. But I challenge the Bucs fan base this week, just watch Michael Johnson every snap, and you'll be extremely disappointed in his lack of effort from series to series."
Johnson, especially, has been extraordinarily inconsistent and invisible, and that dates back to training camp. Joe has a feeling Collins will have his arrow reversed and pointing up by the end of the season, but his performance in Chicago didn't offer much hope.
You can enjoy all of King's Bucs takes today below via the 620wdae.com audio player.