Bedlam In The Beltway
November 17th, 2014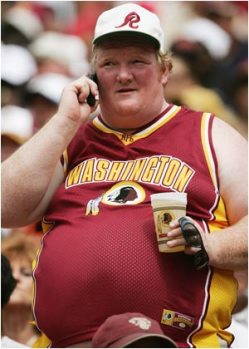 Yes, Joe knows this is a Bucs site. But Joe thought he would give you a taste of what it is like to be a Redskins fan in the Beltway today. In short, there is unrest in the streets.
Redskins fans are in full-blown meltdown mode after losing to the previously bungling Bucs, the now 2-8 Bucs who got their second win yesterday by clobbering the Redskins at FedEx Field.
In this CSN Washington video, former Redskins return man Brian Mitchell took off the gloves and unloaded on his former team like you won't believe. It was beautiful. And all because the Bucs beat the Redskins.
Enjoy.