Gameplan To Beat The Saints
October 4th, 2014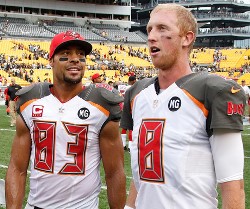 The Bucs may face their most important game this season tomorrow. A win against the Saints may not look impressive, but it would be very impressive given the recent history of the two clubs.
A win would validate the program Lovie Smith is building in Tampa Bay. A win means Bucs fans may have to put a hold on their January vacation plans. A loss would do just the opposite.
So how can the Bucs beat the Saints? The "Czar of the Playbook," Emory Hunt, explains in this week's Football Gameplan.