Da'Quan Bowers Travels First Class
October 9th, 2014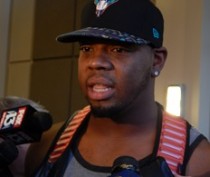 Props to CBS-TV for an extensive feature on the team behind the Buccaneers, the equipment and operations crew, and how they plan, prepare and execute a Bucs road game.
Among the interesting nuggets is Lovie Smith insisting all linemen travel in first class.
Enjoy the video. It really held Joe's attention.