What Happened?
September 15th, 2014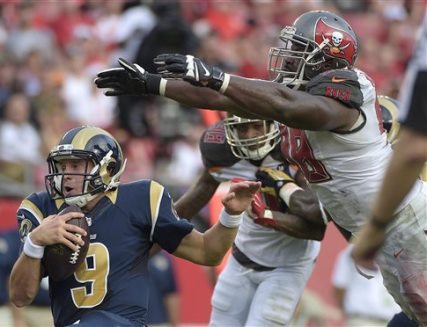 It was a litany of chaos at the Bucs game yesterday, the loss to third-string never-been quarterback Austin Davis. The immortal Austin Davis.
Joe is sure fans were so upset by the second half, beer wasn't enough and they began foraging for hard liquor. Understandable.
In this TBO.com video, Woody Cummings of the Tampa Tribune and TBO's Olivia Stacey break down the bad — and the good! — from the latest debacle at the Stadium on Dale Mabry Highway.