Was Peter King Hoodwinked?
September 8th, 2014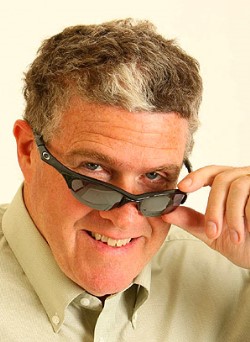 As he is wont to do, pedestrian-bumping, olive oil-lapping, popcorn-munching, coffee-slurping, fried-chicken-eating, oatmeal-loving, circle-jerking, beer-chugging, cricket-watching, scone-loathing, college football-naïve, baseball box score-reading, NPR-listening, filthy-hotel-staying, fight-instigating, barista-training Peter King, of theMMQB.com and NBC Sports fame, did his drive-by visit to training camp at One Buc Palace this summer.
He was so charmed by many of the Bucs, including suits, coaches and players, he came away convinced Tampa Bay was going to be one of the great turnaround stories of the season, that Lovie Smith would sprinkle his pixie dust on the team and it would turn into a playoff contender.
King told anyone who would listen, far and wide, TV and radio, commoners on the street and heavy-hitters in top-floor corner offices, that the Bucs were a team to watch. He even predicted them to be a Super Bowl contender.
Then, yesterday happened.
For three quarters, those who had high hopes for the Bucs, the reaction to the debacle on the field was like taking a shovel to the face. Joe just can't get out of his head how an 11-year NFL veteran like Josh McCown pulled Harlem Globetrotter stunts with the football like a panicked high school sophomore quarterback on the last play of the game. Only McCown was pulling his stunts well before the final minutes.
Browsing through King's must-read column, the "Monday Morning Quarterback," King reacted to the jarring loss by the Bucs as if he may have been fooled.
Tampa Bay was everyone's darling, everyone's pick to rise from the Schianoian ashes to playoff contender.
And later, this:
Josh McCown, who too often looked unsure and shaky. Last thing I thought I'd see out of him after last year's success in Chicago.
Well, let Joe state that he is really trying not to fall into the annual Week 1 overreaction. One game, the first game, does not make a season. But was there anything you saw yesterday that inspired confidence?
Oh, sure, it was great that the Bucs rallied late. However, if the Bucs didn't play as if it was there first minicamp practice during the first three quarters, specifically on offense, a desperate comeback wouldn't have been needed.
As with any NFL season, the first game is hardly the capsule for the season. After the Bucs play the Dixie Chicks a week from Thursday, we should getter a better read on the 2014 Bucs.