"That's An Organizational Problem"
September 6th, 2014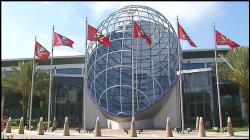 The reason the "Custodian of Canton," eye-RAH! Kaufman of the Tampa Tribune, is in high demand to be interviewed on both local and national sports radio shows is that he is both entertaining and informative. He brings the heat, sometimes with brutal honesty.
This week, Kaufman began his weekly Wednesday appearances that will last through the Super Bowl with the one and only Chris "Mad Dog" Russo on the channel that bears his name, "Mad Dog Radio," part of the family of sports channels heard exclusively on SiriusXM Radio.
In a discussion on why bad teams stay bad, Kaufman insinuated the Bucs' problems since winning the Super Bowl in January 2003 are not just limited to the field of play.
Kaufman, who is rightly irked that the Bucs have gone 11 years and counting since winning a playoff game, lumped the Bucs in with the hapless Browns.
"How many years can these Browns fans suffer?" Kaufman asked. "I mean, I've got my own problems here in Tampa. They haven't won a playoff game since the Super Bowl [in 2003]. But then you turn around and say, what if you were a Browns fan?

"Boy, bad teams, they get into a cycle, Chris. They don't draft well. The Raiders. The Jags. The Bucs. Teams that are at the bottom year after year. That's an organizational problem. It's the same way at the top. New England is an organizational success story."
Chucky's drafts (assisted by his salary cap monkey, Bruce Almighty) were downright dreadful beyond words. If you are somehow so hungover this morning you need to toss what's in your craw from the night before, check out this draft. It will work as a virtual finger-down-the-throat.
Former Bucs rock star general manager Mark Dominik started slowly, but his last two drafts were pretty good, though didn't ripen fast enough and he was gone, too.
So now the Bucs are a day away from starting a new season with a new coach and a new general manager in a new era. Joe hopes that changes their fortunes. Enough of lumping the Bucs in with the Browns, Jags and Raiders.