"They Could Even Reach The .500 Mark"
September 5th, 2014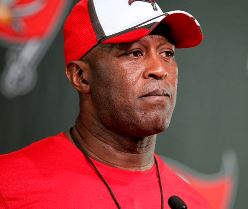 Excitement is in the air, and the source is not the scent of perfume from Bucs cheerleaders. No, football is here! Damn, it's been so long.
So what can Bucs fans expect when the Pewter Pirates take the field at the Stadium on Dale Mabry Highway Sunday? Well, longtime WTSP-TV, Channel 10 sports anchor Dave Wirth has an idea.
In this exclusive JoeBucsFan.com video from Joe's good friends at WTSP, Wirth discusses what he sees as the strength of the Bucs, and the weaknesses. Enjoy.