Rams 19, Buccaneers 17
September 14th, 2014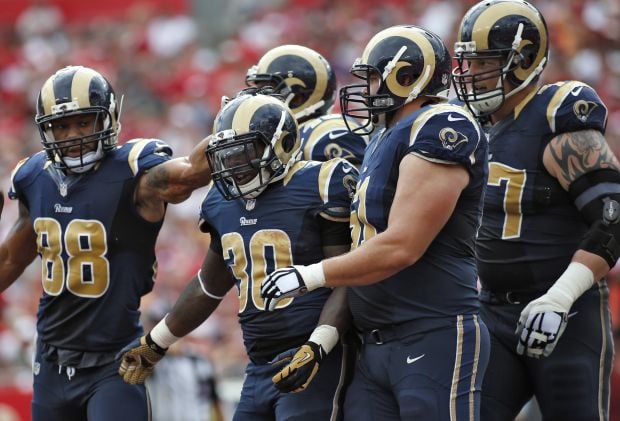 Welcome to Lovieball. How do you like it?
Ultra conservative play calling + not-good-enough defense = tough, close losses at home.
Your beloved Buccaneers are 0-2.
Joe's physically ill at the thought of the Bucs losing today to Rams third-string quarterback Austin Davis making his first career start. That's pure garbage.
Davis carved up the Bucs, completing 22-of-29 passes for 239 yards.
Davis actually got to throw the ball on third down, unlike Josh McCown, who was neutered by his coaching staff after tossing another foolish, senseless interception early in the second quarter. Joe nearly vomited his press box hot dogs when the Bucs ran Bobby Rainey on 3rd-and-7 from the Rams' 9 yard line. to close the third quarter. And that was after vomiting after McCown's foolish red zone pick.
Bucs special teams weren't special, allowing a blocked punt, and a blocked field goal in the fourth quarter.
To make matters worse, the Bucs racked up apparent significant injuries to Gerald McCoy (hand) and Mason Foster (shoulder), as well as Dashon Goldson (knee).
The Bucs are going to need a Thursday miracle in Atlanta to avoid going 0-3.
Sadly, this is a bad Bucs football team right now.