Gameday Tampa Bay
September 28th, 2014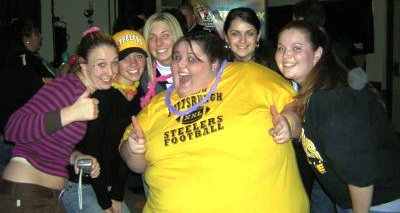 Game 4
Bucs at Steelers
Kickoff: 1 p.m.
TV: WTVT-TV Channel 13, NFL Network, DirecTV Ch. 707
Radio: Buccaneers Radio Network (WDAE-AM 620 and WFUS-FM 103.5 in Tampa-St.Petersburg region); SiriusXM Channel 112.
Weather: Per AccuWeather.com, the weather has been Rachel Watson-like gorgeous the past couple of days in the Steel City and it will continue today. Expect a kickoff temperature of 75 under cloudless skies, and it will only get warmer. Look for the warmth to rise to 78 at the end of the game under low humidity.
Odds: Per FootballLocks.com, Steelers -7.5
Outlook: Joe doesn't know how to be kind. This game sets up like a freaking slaughter, not unlike what happened in Atlanta some 10 days ago. The Bucs have yet to demonstrate an ability to slow down even a skunk of a quarterback. Now they face the best quarterback thus far on their schedule. The Bucs have yet to demonstrate they can slow down a tight end, yet the underrated tight end of the Steelers, Heath Miller, just happens to be Ben Roethlisberger's favorite target. Oh, yeah. The Steelers can hammer you with the ball with a one-two punch, one of which was a Bucs castoff. Feeling good Bucs fans? While Joe understands the Steelers defense is banged up, it is the Bucs' lame defense that is scaring the hell out of Joe. Unless the Bucs defense does a total 180, Joe just doesn't see how the Bucs can come out on top in Pittsburgh. Joe sure hopes he is wrong.