Bucs Are A Beat Up Football Team
September 14th, 2014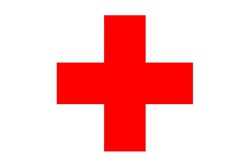 Joe always thought playing on the road for Thursday Night Football is overblown in that coaches will often tell you there is not enough time to prepare.
The Bucs showed that is a wive's tale two years ago when they traveled to Minnesota for a Thursday night match-up with the Vikings and just about blew the baggy roof off its foundation, boat-racing the Vikings.
But if there was ever a team that did not need to play another game in less than 96 hours it is the Bucs. Quite frankly, they are beat up as if Nelson Muntz got a hold of Waylon J. Smithers, Jr. in a dark alley.
Simply put, the Bucs defense, playing two very physical teams to open the season, has been seal-clubbed physically. Virtually the entire front seven defensively was out of today's game. Only Lavonte David, Clinton McDonald and Jonathan Casillas were able to finish.
Late in the game, starting cornerback Johnthan Banks had to leave due to an injury.
Of the Bucs' starting 11 on defense, only six were healthy after the game.
Joe spoke with Mason Foster and he said he tried to play with a bum left shoulder. He has no idea how he got hurt and tried to "tough it out" but his shoulder would not respond.
Gerald McCoy broke his hand.
Banks suffered an unknown injury.
Michael Johnson has a bum ankle.
Adrian Clayborn torn up his elbow.
It is like a M*A*S*H unit out there. And, oh yeah, in four days that same decimated defense gets the chance to stop Matty Ice in his own house.
Ice up the beers!