"A Horrible Quarterback Situation"
September 11th, 2014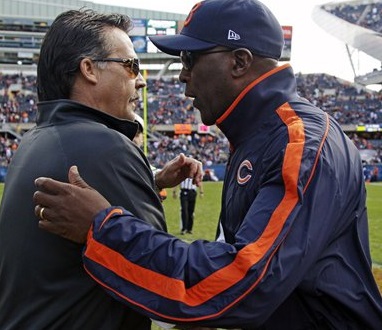 Talk about pessimism; Joe just watched a CBS Sports analysis of the Rams being poised to score the No. 1 overall pick in the 2015 draft, what some believe will be the Jameis Winston jackpot.
So if they somehow beat the Bucs on Sunday, where would that leave Tampa Bay?
Joe doesn't want to think about such nonsense. A loss by the Bucs on Sunday would have Joe lining up shot glasses. The Bucs have to beat the reeling Lambs, who are without a decent quarterback, pass rush stud Chris Long, and a jelled line. Right?
Last year, journeyman Kellen Clemens carved up the Bucs, completing 80 percent of his passes to complement a punishing Rams running game.
In the video below, former NFL players Ross Tucker and Hines Ward, talk about how the Lambs aren't that team anymore.
Hines says the Rams have "a horrible quarterback situation" and Tucker says the loss is most massive in the area of leadership, especially considering the team's hard times.
Tucker also doubts Jeff Fisher's rah-rah leadership message to rally behind a garbage quarterback won't work two years in a row. He says Fisher is NFL Coach of the Year if he gets St. Louis to .500.
That would mean the can't beat the Bucs in Tampa. Right?