Tedford "Continues To Get Better"
August 29th, 2014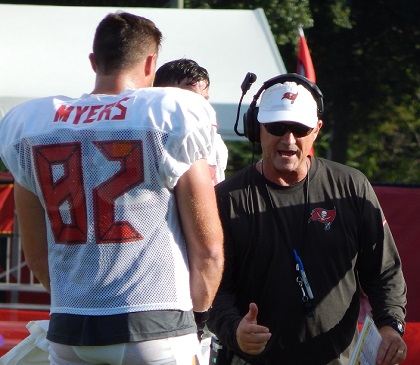 Preparation for the Carolina Panthers is in full swing, but it seems like it's happening without offensive coordinator Jeff Tedford.
His undisclosed medical condition was updated today by Lovie Smith.
"Exactly when he'll be back, I can't really say that," Lovie said of Tedford. "He's making the normal type of progress.
"Things are looking good."
Joe wished Tedford well, but this has to be a distraction/detriment to the Bucs.
These are the days when Tedford and Josh McCown would have their minds melding as one.