Steve White: My Money's On Herron
August 5th, 2014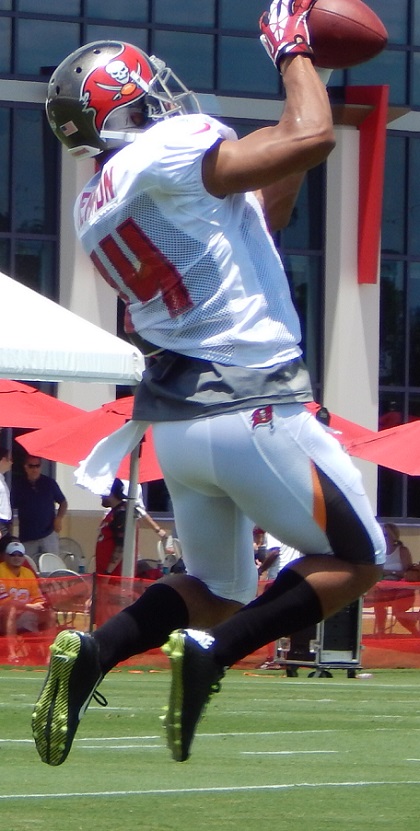 After serving as a defensive line coaching intern on the sidelines and in the meeting rooms of One Buc Palace this spring, former Bucs defensive end Steve White (1996-2001) surely has unique insight into your Tampa Bay Buccaneers.
Yesterday, White shared some of his impressions.
Joe's going to bring them to you one at a time.
White joined the studios of WHFS-FM and talked plenty of Bucs.
Asked about who would win the No. 3 receiver job, White was clear. "My money's on [Robert] Herron."
Acknowledging that Herron's hands have failed him intermittently in practice, White was enamored by Herron's speed and praised his route running.
White speculated that NFL defenses would be speechless seeing a look of Jeff Demps, Herron, Vincent Jackson and Mike Evans. But What also said he felt the Bucs would not have a true receiver and it would be "by committee," given the two-tight-end looks and various options in the offense.
Again, White was on the inside six weeks ago. His speculation carries extra weight.
Yes, Herron, the sixth-round rookie out of Wyoming, has special burst, his route running doesn't look like a rookie's, and he can get up for a football, despite his small size. But, like Demps, Herron has struggled to hold on to the football. A coach like Lovie Smith, who is obsessed with forcing takeaways, surely won't be too forgiving of guys who cough up the rock.