Light Duty Ahead For McCoy And Johnson
August 5th, 2014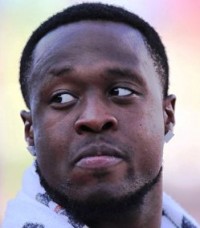 Chatting with Leslie Frazier this afternoon, the defensive coordinator made it clear to Joe that the Bucs want Gerald McCoy and Michael Johnson on the field for every possible snap.
He almost laughed at the thought of McCoy getting fewer reps than he did last season. But it seems the opposite will be true for preseason games.
Lovie Smith specifically singled out Johnson and McCoy in his news conference this evening as men who wouldn't see much action for the preseason opener in Jacksonville on Friday night.
The starters won't play much period (maybe a quarter), Lovie said, and there will be little game-planning until the third preseason game, which will be treated as a real game week would.
Frankly, McCoy already looks in Hall of Fame form. Again today at practice he was unstoppable. If there is one Buccaneer who doesn't seem to need any reps — or risk — in preseason, Joe would say it's McCoy.