Incognito On-Field Record Bad, Too
August 25th, 2014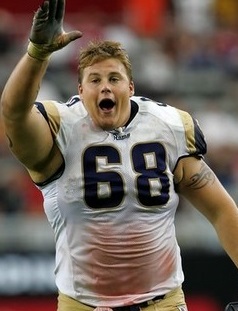 Tampa Bay fans who love names they recognize are jumping with glee and racing down St. Pete's Central Ave. with drinks in hand because the Bucs have brought in sleazy Richie Incognito for an interview.
And while Incognito brings a ton of baggage both in his private life as well as his professional life, Incognito isn't just a loser off the field.
No, the eight-year NFL veteran of three NFL teams has never been with a winner.
Here are his clubs and their records:
2006: Rams (8-8)

2007: Rams (3-13)

2008: Rams (2-14)

2009: Rams/Bills (Combined 7-25)

2010: Dolphins (7-9)

2011: Dolphins (6-10)

2012: Dolphins (7-9)

2013 Dolphins (8-8)
During the one season Incognito's team didn't have a losing record, he essentially detonated a can of mustard gas in the Dolphins' locker room.
Joe isn't sure why Bucs fans think this guy Incognito is some sort of panacea to get the Bucs to the Super Bowl in Phoenix.