"I Have To Take A Young Guy And Make Sure He's On Point"
August 19th, 2014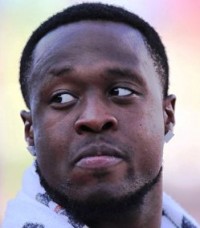 Practice starts 30 minutes early for Gerald McCoy.
That's his personal rule. McCoy is on the field 30 minutes before he's supposed to be, and he's never alone.
McCoy explained in this fantastic SiriusXM NFL audio that he routinely selects a young player to join him for the early start in order to lead effectively. McCoy says he's taking the stance that he must show players physically and in a hands-on way how to get getter. He can't just talk the talk, McCoy says, and he's trying to match Warren Sapp's ability to improve those around him.
"I have to take a young guy and make sure he's on point" McCoy said.
(Cheap shot alert: Does Michael Johnson qualify as a young guy?)
It's interesting that McCoy improving those around him was a major focus of the Bucs regime last year. (See this story).
"I saw a guy [in Gerald McCoy] that was mature, ready to take the next step, very into it in the meetings, very intelligent. And so you'd just like to think and hope that this year he can build and bring some guys with him. Because true great players bring, you know, other players' level of play to a different level. That's what we'd like to expect from him this season," former Bucs defensive line assistant coach Bryan Cox said in June 2013.
So far, it seems McCoy hasn't raised the games of those around him. The results haven't been there. But it's far too early to judge that as any kind of negative mark on McCoy.
Joe recommends the audio, also in which McCoy talks about his maturity and compares himself to Jadeveon Clowney. Click the button below.