Gerald McCoy Says "Get Over It"
August 15th, 2014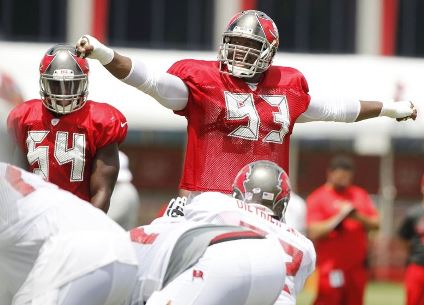 The national freakout about the Tampa Bay offensive line has been heard loud and clear by Gerald McCoy. And No. 93 doesn't agree with the message.
McCoy issued a firm retort to the mass fear surrounding the Bucs' offensive line play.
"Get over it. It's one preseason game. Move on," McCoy said yesterday evening. "We have three more. So what if they look; let's just, you know, hypothetically say [the offensive linemen]  look terrible all of preseason. Who cares? You know, we're out here working and we know what we have to improve on. And we're just going to keep working until we improve.

"I think it's a little overhyped. I think people are too worried after the one game."
So there you have it. McCoy wags a finger the "emergency" and the "shock" comments of former NFL players.
Keep calm.