Gauging The Free Agents
August 20th, 2014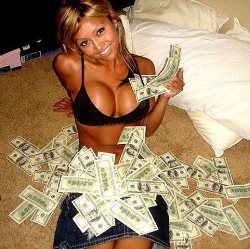 Yes, Joe knows it is preseason and the real bullets don't begin flying until Sept. 7, when the Stinking Panthers come to Tampa to start the NFL regular season. Still, Joe senses a bubbling murmur under the surface.
That vibration isn't a faraway earthquake or a nighttime freight train rolling through. No, it is Bucs fans' sense of frustration about their 2014 free agent class.
Thus far, there isn't much to see. It's eyebrow-raising enough that the spreadsheeters over at Pro Football Focus took a few moments to tap on their keyboards about, as Michael Renner did.
Free Agent Check-In

The huge influx of free agent talent was the No. 1 reason I thought the Bucs will improve on their performance from last year, but their collective impact this preseason has been negligible. Against the Dolphins Evan Dietrich-Smith and Michael Johnson graded slightly negatively while Anthony Collins and Clinton McDonald were slightly positive. The only goal for each, though, should be staying healthy and in most of their cases just performing around average would be a step up from last year.
And that's not counting cornerbacks Alterraun Verner and/or Mike Jenkins, who have been sidelined most of training camp. Neither has yet played a snap in the preseason.
Joe isn't ready to throw in the towel on the free agent class. Verner worries Joe only because he likley be hampered by that hamstring all year. Plus, he has never played in Lovie's type of defense. So how much can be expected from him since he has missed just about all of training camp?
Johnson is another question mark. It would be nice to see him once in a while scare a quarterback. Collins had a much better second preseason game and McDonald is just fine. EDS will be very good as well, no concerns there.
Just because a team wins the free agency season doesn't mean it wins the regular season. Just ask Danny Snyder and Jerry Jones. Year after year after year.