Camp Opens; Lightning Delays After 10 Minutes
July 25th, 2014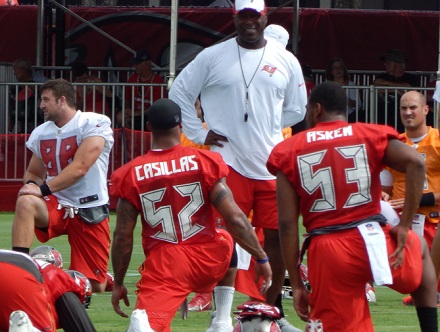 The fun didn't last long. The Bucs barely finished stretching before the first of many lightning delay of training camp. Shoot, Joe literally just sat down in the bleachers and all of a sudden, there was the roar of the lighting alarm.
Stick with Joe through the evening for news and notes from the first practice of training camp — once it resumes.
Update 5:50 p.m.: practice should resume no earlier than 6:45 p.m.