Offense! Offense! Offense!
May 10th, 2014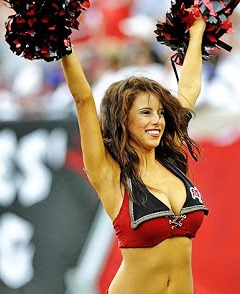 If you're just waking up from an all-night, Friday-night bender, the Bucs' 2014 NFL Draft is over.
They snatched six offensive players and not one defensive player.
Guys on the Bucs' defensive bubble are breathing a whole lot easier today, guys like cornerbacks Leonard Johnson and Rashaan Melvin, as well as every Bucs defensive end not named Michael Johnson, given Lovie Smith's history.
All these rookies will head to Tampa for rookie minicamp in less than a week. Joe will be there, of course, and stick with Joe through the rest of today for much more on the draft.