Brett Smith Is No Threat To Glennon, McCown
May 16th, 2014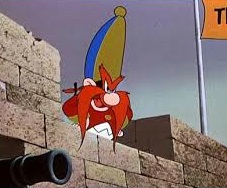 In a somewhat odd move, the Bucs only had one quarterback in their rookie/tryout minicamp today.
Wyoming star Brett Smith was a busy man, but his arm was one of the weakest Joe's seen on the professional level in years.
Now Joe's not here to clobber the kid, and maybe Smith is recovering from something. But Joe realizes so many fans are hot in the pants about rookie quarterbacks, especially one with the numbers Smith posted in college. So Joe's got to share what he saw.
Smith really displayed a noodle-arm (as in cooked pasta). There was just no zip on the ball. Lots of nice touch, but no pop. Man, he made Mike Glennon look like he's got a cannon.
So, no, Glennon and Josh McCown have nothing to worry about. The quarterback of the present and the quarterback of the future are safe and sound. And it sure seems like Lovie Smith is primed to stick to his preferred roster-lineup of only keeping two quarterbacks.