Stats Crunchers: A Daily Force Inside One Buc
April 29th, 2014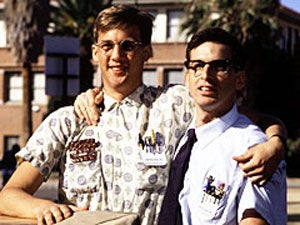 Joe can only imagine the look on Lovie Smith's face when he's handed a spreadsheet that tries to interpret a college linebacker's potential cover skills based on some sort of statistic.
After what Jason Licht said today about Lovie's old school grading system, Joe suspects Lovie isn't much of data cruncher.
But Licht and the Bucs are all about data, aka the secret underworld of NFL player — and potential player — evaluation. Tampa Bay quietly hired a noted analytics chief this offseason.
Joe asked Licht today about the role of analytics in his draft evaluation, and Licht explained that it's a constant force for him and Lovie at One Buc Palace.
"Analytics, early on in my career, I was from the old school where it was you just watch the tape and that's what it is and that is the bare bones," Licht said. "You know, you gotta evaluate the player and what he does on tape, but we both feel that analytics help us, guide us and give us some – raise some questions that help us evaluate the player a little bit better. You might be looking at particular position and the analytics don't support taking him at that position, and it makes you just – you want to make sure that you're making the right decision. It's a great guide, we use it all the time."
For the record, much of the data crowd loves Johnny Football and his 70 percent completion rate from the pocket.
Joe's got mixed feelings about all the spreadsheets, but it's certainly valuable if you can somehow figure out how to effectively complement data and old school study. NFL teams are truly in the infancy stages of that.