Donald Penn Reacts With A Picture
March 4th, 2014
The growing assault on Donald Penn has reached the desk of Donald Penn, or at least the smartphone of the Bucs' ironman.
Penn responded on Twitter yesterday with the following photo and words of thanks.
@DPenn70 – Lots of talk and rumors going around about me and next season thank u 4 the motivation workout#1 done workout#2 later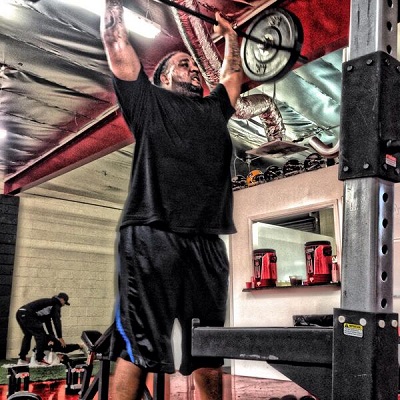 Joe hates to get graphic, but Joe spends a lot of time in the Bucs locker room and routinely sees Penn in his underwear. Penn doesn't qualify as slovenly. You don't see Penn and say, 'Damn, how does a guy that size succeed in the NFL.' It's just not the case, though Joe realizes fans and the rubber shirt crowd disagree.
Joe predicts Penn will prevail, whether it's in Tampa or somewhere else, for one reason: he's still a good left tackle. Panthers stud defensive end Greg Hardy spoke with ease about Penn's prowess at the Pro Bowl, in case you missed it.