Bucs Have About $17 Million To Play With
March 19th, 2014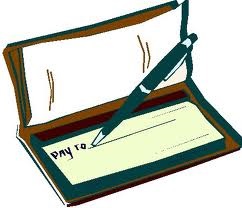 The numbers aren't exact, but ProFootballTalk.com, with help from the NFL Players Association, published a team-by-team look at available salary cap space.
What's important to remember is teams must hold back cash to sign their 2014 draft picks.
Here are all the teams with $10 million available under the salary cap:
Keep in mind the Bucs signed veteran long snapper Jeremy Cain yesterday, so his cap total, likely about $1 million, is not included.
Oakland Raiders: $32,299,198
Cleveland Browns: $31,828,788
New York Jets: $27,899,282
Cincinnati Bengals: $26,607,666
Jacksonville Jaguars: $25,239,764
Miami Dolphins: $19,185,752
Tampa Bay Buccaneers: $17,558,206
Green Bay Packers: $17,024,449
Indianapolis Colts: $16,730,795
Philadelphia Eagles: $16,203,629
Buffalo Bills: $15,590,046
Minnesota Vikings: $15,489,099
Seattle Seahawks: $15,213,737
Atlanta Falcons: $10,194,447
Whether the Bucs have $16 million or $17 million, the key is the Bucs have room to get creative/active with more signings, draft day trades, etc.
This list also lets Joe know there are plenty of teams out there that could afford Jeremy Zuttah's roughly $4 million salary, if the Bucs are indeed shopping him.
It'll be interesting to see where the Bucs land when the season starts, considering Lovie Smith said he expects to spend nearly every nickel of available cash.