Will Lovie Maximize His Talent?
January 11th, 2014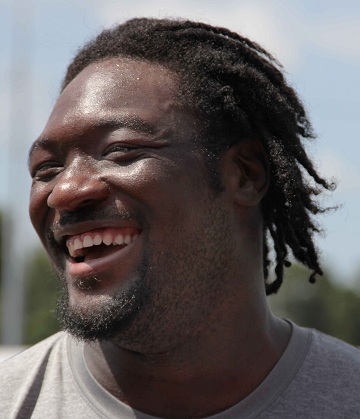 Joe is not about to blast the LeGarrette Blount trade to New England last spring; it was a sound deal for a variety of reasons, and the Bucs' stable of running backs is in great shape, in part, because of it.
But a clear oversight/misevaluation of the Greg Schiano regime led to that move, and it's a good example of the difference between a subpar head coach and a great one.
Forget about Blount averaging a whopping five yards per carry for the Patriots this season — 772 yards and seven touchdowns. Again, the Bucs didn't need Blount to run the ball. But look at Blount the kickoff returner. Among primary kick returners, men who had at least 16 during the regular season, Blount is ranked fifth in the NFL with a 29.1-yard return average and no fumbles.
Schiano spent so much of 2012 searching for a kick returner, but he never used Blount in that role. Blount was active for every game yet never got a sniff. Bucs fans watched Michael Smith, Arrelious Benn, Jordan Shipley, Tiquan Underwood, LeQuan Lewis, DJ Ware and Roscoe Parrish return kicks. None were any good.
Somehow, Bill Belicheat looked at Blount's open-field skills and revived ball security (since 2011), and made him a kick returner this preseason.
It's just a great example of a coach maximizing his roster. Joe hopes Lovie Smith is such a coach.
Something to think about when you watch the Patriots-Colts playoff game tonight.