Rams 23, Bucs 13
December 22nd, 2013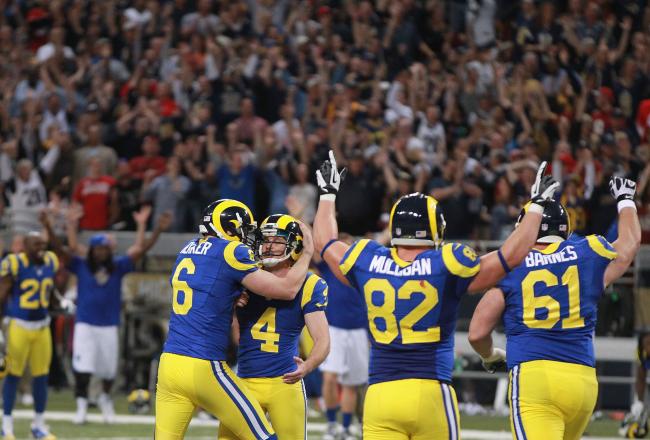 Joe almost feels like Bucs fans could sue the Buccaneers for pain and suffering — and not have it be considered a frivolous lawsuit. This was miserable duty today in St. Louis. The Bucs offense is dreadful. Just dreadful.
The Bucs just got clubbed by a last-place team.
Yes, the Bucs have no No. 3 receiver, and a No. 2 receiver who is over his head, and only one tight end, but the offense just shouldn't look this bad.
Sloppy penalties plagued the Bucs yet again. Two gifts on the Rams' first touchdown drive were unacceptable from Commander Greg Schiano's allegedly disciplined bunch.
The Bucs forced two key fumbles to stay in the game, and Joe's not forgetting Dashon Goldson's one-inch-line tackle of Zac Stacy that led to the Bucs' goal-line stand, capped off with a forced fumble by Gerald McCoy. The Bucs defense was pretty solid, even the run defense stood tall after a rough start, but there's only so much a defense can do when you can't move the ball.
This isn't 1999 or 2002, when the Bucs could win a game like today with little punch to their offense.
No Christmas gifts for Bucs fans today, just a trip to Walgreens for Tums.