Gameday Tampa Bay
December 29th, 2013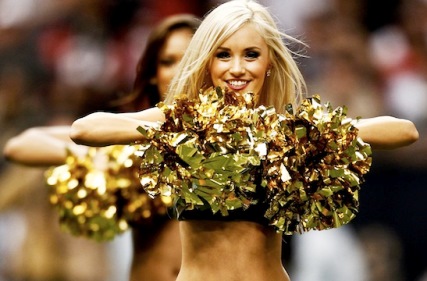 Game 16
Bucs (4-11) at Saints (10-5)
Kickoff: 4:25 p.m.
TV: WTVT-TV, Channel 13, locally. Outside the Tampa Bay area, DirecTV Channel 714.
Radio: Buccaneers Radio Network (in Tampa WFUS-FM 103.5, and WDAE-AM 620); SiriusXM Channel 136.
Weather: Though the game will be played in the Superdome, there is no shortage of tailgating spots in the nearby French Quarter; there simply is no better place to tailgate. Per AccuWeather.com, it will be jacket weather for Bucs fans in The Quarter, with temperatures right at 60 degrees under sunny skies. After the game, it will be chilly with temperatures in the mid-50s and dropping.
Odds: Per FootballLocks.com, Saints -11.5.
Outlook: Let's be real here because Joe will be real. The result of the game doesn't mean a damned thing outside of draft position. What really matters is who will return, who won't return and who will be a reserve player next year. These are the questions that need to be answered. No one — no one! — will give a s(p)it about a call on second down in the third quarter.
Joe likes Adrian Clayborn a lot. He hasn't had the greatest season since coming back from knee surgery and frankly may not have been used correctly. He has played better of late. It would help him to have a sack or two today to show that maybe he is just getting back to 100 percent from his surgery. If he has a bad day, would an aging and likely over-the-hill if not overpriced Jared Allen really be an upgrade? Remember, it will be 2014 in a matter of hours, not 2004.
If Tim Wright has a good day, it's pretty obvious that Bucs rock star general manager Mark Dominik doesn't have to go for a tight end. Wright, still learning the position, could be that guy.
Joe is pretty convinced the Bucs need fresh blood on the offensive line. Depending how the offensive front works, there very well could be major contract restructuring going on.
How well does Dekoda Watson play? Will he even play, as he's been sidelined with an injury during practice this week? His contract is up and the Bucs don't believe in pouring a lot of dough into the strongside linebacker position (since Quincy Black). Is Watson worth bringing back and, if so, at what cost? His play may say a lot.
If the offense struggles once again, as much as Joe likes and respects offensive coordinator Mike Sullivan, there is no logical reason to bring him back. His fate may already be sealed.
And as for quarterback, Mike Glennon would have to have a Dan Marino-like 400-yard passing day for Joe to reconsider whether Glennon really is the quarterback of the future. The Saints defense is not physical and is not a four-man front, so if Glennon struggles, you can't use the physical defense crutch as an excuse for Glennon's troubles (again).
Yes, there are a lot of questions to be answered today. The question of whether or not Bucs commander Greg Schiano returns is not one of those. Joe is confident that decision has already been decided by Team Glazer.