Bucs At Saints, Open Thread
December 29th, 2013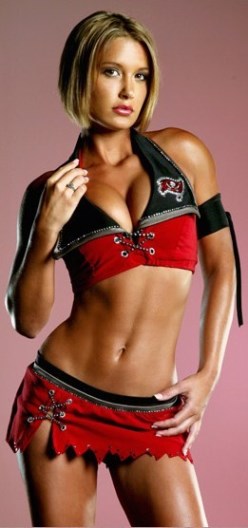 So it has come to this. Many teams are celebrating a berth in the playoffs or are still alive for the playoffs as the Bucs-Saints are about to kick off; the Bucs are still searching for their first playoff win in 11 years.
It will be 12 years, and running.
So now Bucs fans turn to hope. Hope that players today prove to be worthy of coming back next season to play meaningful games. Hope that whoever is coaching the Bucs next year can have better than a 32nd-ranked offense. Hope that Bucs rock star general manager Mark Dominik can again pluck smore gems out of the draft, this time enough to get the Bucs over the hump.
As always, Joe encourages you to feel free to share URLs of sites with illegal streams of the game among each other but do not post them here.
Feel free to comment early and often about today's 2013 season finale.
It can't get any worse next fall, can it?