Dominating The Turnover Battle = Winning
November 30th, 2013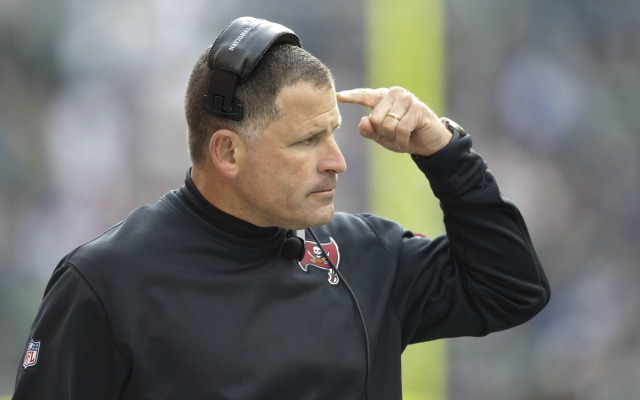 The Bucs had a helluva November. They took arguably the best team in the NFC to overtime in their chamber-of-doom house, then proceeded to win three straight during what looks to be the embryonic stages of a blossoming quarterback and perhaps the sparing of Bucs commander Greg Schiano from the guillotine.
But to be frank, there isn't a huge secret to the Bucs' success. It comes down to good old fashioned football that never has and never will go out of style. The Bucs are forcing turnovers and Joe is geeked.
In fact, the Bucs led the NFL in forcing turnovers in November. Twelve to be exact, three recovered fumbles and had nine — NINE! — interceptions. Overall, the Bucs are tied for third in the NFL with 15 picks with two teams that look to be playoff bound: Carolina and Arizona.