The Ultimate Intangible
November 4th, 2013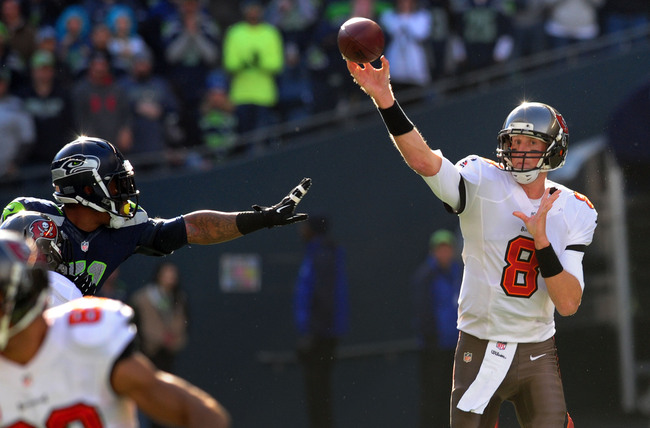 If the Bucs weren't mired in a heinous losing streak, Joe knows legions of fans would be celebrating rookie Mike Glennon's development.
Yesterday, Glennon showed the ability to improvise, escape, turn two broken plays into deep-throw touchdowns, and have impressive poise in a brutally difficult road environment. It was even obvious he learned from his early season intentional grounding mistakes.
Project Glennon's current stats through five starts over a 16-game season, and the rookie would flush out 26 touchdowns against just nine interceptions with a 60% plus completion percentage.
That's all very nice. Joe's excited. Glennon is doing well. But remember, Joe's not a big stats guy. Joe wrote over and over and over that Josh Freeman's horrible career record as a starter was the greatest indictment against him. Why? Because winning is the ultimate intangible when it comes to quarterbacks. It's important.
Glennon, obviously, is still showing Bucs fans what he's all about. He looks far better than anyone expected, especially after being dropped into a difficult team riddled with injuries on offense, not to mention other messes. But he's got to show he can put the team on his back and win a game and play well in the fourth quarter.