Mike Glennon > Peyton Manning
November 18th, 2013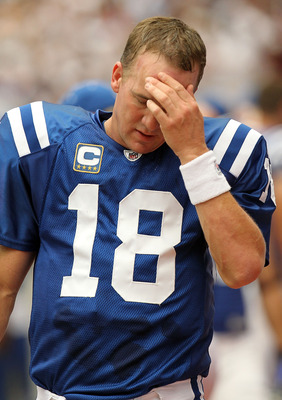 What a wacky day for the Bucs yesterday in beating the Dixie Chicks. First, there were the 41 points scored (six from Ric Flair-loving Mason Foster on a pick-six). Where did that offense come from?
Then there were three sacks from defensive tackle stud Gerald McCoy, tying a franchise record for defensive tackles.
The icing on the cake? Rookie quarterback Mike Glennon outplayed one of the greatest quarterbacks in NFL history. No, not Matty Ice, but Peyton Manning.
Of course, the Bucs did not play Manning but statistically speaking, Glennon outshined a guy that already has his path to Canton greased. Glennon completed a Jameis Winston-like 20 passes of 23 attempts. No other quarterback this season, not Aaron Rodgers, not Tom Brady, not Drew Brees, not Manning have had a better statistical day with completion percentage.
Is Joe sold yet that Glennon is the franchise quarterback of the future for the Bucs? No. Is Joe impressed? Yes. Not sure anyone expected Glennon to pass like this.
Now if he can only improve his downfield proficiency, then Joe might entertain the thought of Bucs rock star general manager Mark Dominik not drafting Johnny Football next year.