Lions Played Santa Claus
November 24th, 2013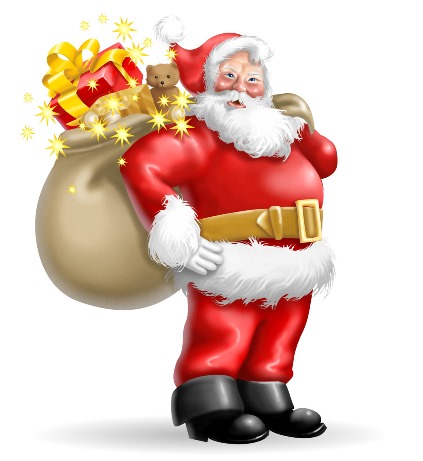 It's the holiday season in case you haven't figured that out yet and boy, the Lions were sure in the giving mood.
It was as if the Lions were Santa Claus the way they handed out presents. Five turnovers by the Lions — five! — and none bigger than the one sparked by the immortal Kelcie McCray — who? — when he drilled Calvin Johnson on the three-yard line, forcing Johnson to cough up the ball late in the game which sent the Bucs into the glorious victory formation.
Still, it was a nailbiter. Ryan Lindell should not be allowed on the Bucs charter flight returning from Detroit tonight. If you kicked in high school or played college soccer, please e-mail your highlights video to the Bucs pronto.
The Bucs blocked a punt late and, thanks in part to Lindell, came up empty-handed.
The Bucs picked up a mysterious fumble by Kris Durham (what was the point spread?), and thanks to a stupid sack gifted by Glennon and another Lindell miss, again, the Bucs came up empty-handed.
It was as if the Bucs tried to return all the gifts the Lions offered and were rebuffed and told to go home because they didn't have a receipt.
All those injuries to the Bucs defense, and all the turnovers by the Lions, yet the Bucs still had to sweat out a win. Well, Joe will take being lucky over being good any day.
Nice job Bucs. Except for you, Mr. Lindell. Joe never wants to see you wearing pewter and red again. Coal in your sock for you!