Glennon Is 24 Years Too Late
November 22nd, 2013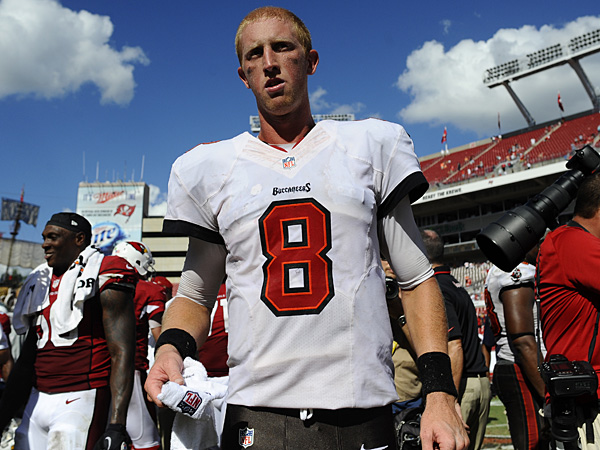 The debate will rage for many months. The topic is simple: Is Mike Glennon the guy to lead the Bucs to the promised land?
Can it be all about No. 8 in a division with Cam Newton, Drew Brees and Matt Ryan?
Former Bucs guard Ian Beckles (1990 – 1996) offered an emphatic, "No," on WDAE-AM 620 yesterday. Glennon, per Beckles, is simply in the wrong era.
"Mike Glennon, to me, would be a solid quarterback in 1990. It's 2013. You gotta have something special, ok," Beckles said. "We're not good enough anywhere to have an average quarterback and win consistently."
You can catch Beckles' full rant below. Joe doesn't disagree with Beckles. However, Joe wants to give Glennon more time. If he can thrive through the Bucs' difficult final six-game stretch, then there's no reason to think it can't continue.