Dixie Chicks At Bucs, Open Thread
November 17th, 2013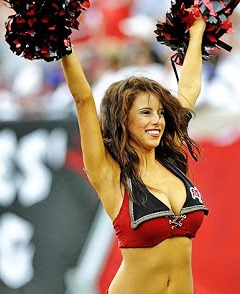 OK boys and girls. Was the win over the reeling, drama-filled Dolphins a fluke or was it a harbinger to come? Can Mike Glennon match Matty Ice? Can Bobby Rainey continue the good luck of Bucs running backs even though Mike Smith and his lads have had a week to gameplan against him?
These daunting questions will be answered shortly as the Dixie Chicks-Bucs game is about to kick off
Let your feelings me known. Bang your keyboard here. As always, do not post URL's of illegal pirated video feeds but your are welcome to e-mail them among yourselves.
Have fun and go Bucs!