Schiano Won't Rule Out Martin Thurs.
October 21st, 2013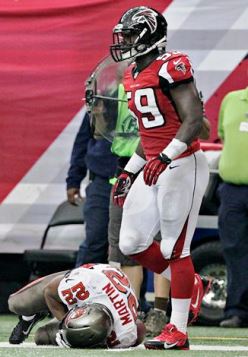 The news appeared to be grim for Bucs running back Doug Martin, who is believed to have suffered a torn labrum Sunday in the loss to the Dixie Chicks.
In his daily press conference this afternoon, Bucs commander Greg Schiano would neither disclose Martin's injury nor get into specifics. Why?
"If [Martin's injury] was season-ending, I would," Schiano said.
Schiano also would not get into specifics about a projected time table for Martin to return to the lineup, though Schiano did offer that playing Thursday would "be a stretch," yet he refused to rule Martin out at this point.
If the middle of such a rotten season, at least this is a rare glimmer of good news. Joe is thankful for that.