Schiano Failing The "Work In Progress"
October 15th, 2013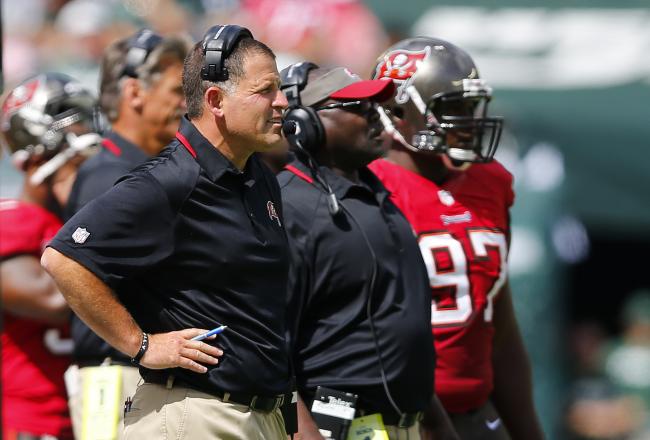 Greg Schiano is on record saying halftime is more about urination, defecation and snack time than intense coaching and communicating Xs and Os.
The Bucs have been outscored 48-13 in the second half this season, so the success/failure of halftime adjustments has come under scrutiny. The head coach clarified his adjustments philosophy last night on his radio show on WDAE-AM 620.
"You only have 12 minutes in there, the guys get a chance to use the men's room and the coaches get a chance to go over the stuff, and we're back in the locker room with the guys going over adjustments and anything we're going to do moving forward. And then, you know, two-minute warning and you gotta get goin' and get out there. So it's not a heck of a lot of time. That's why I think in-game adjustments are so important throughout," Schiano said. "You know you have the pictures on the sideline. And what more do you need? Headsets, the coaches, the players, and you're just going through pictures constantly and going through the game plan constantly. So it's a work in progress. Halftime gives you just a little more serene atmosphere to do it in."
No matter how you slice it up, the Bucs are outcoached regularly. Getting outscored 48-13 in the second half all season is not a coincidence.
Joe would suggest hiring an experienced advisor to assess what's happening with a bird's-eye view, but the Bucs already have one on the payroll in Butch Davis.