"He Doesn't Have A Big-Time Arm"
October 24th, 2013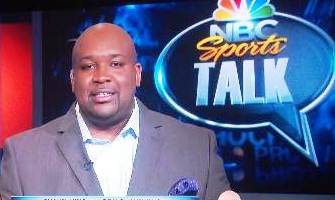 Is Mike Glennon a potential franchise quarterback?
He's missing a key component to get there, says former Bucs quarterback Shaun King.
King, one of three QBs to lead the Bucs to the NFC title game, had plenty to say about the future of the Bucs today during his interview on WDAE-AM 620. King reiterated his take that Glennon is playing ok and as expected given the circumstances he walked into. But King isn't seeing the basic tool needed to be a premier quarterback.
"He doesn't have a big arm," King said of Glennon. He has good velocity on the intermediate to short throws, but when he's asked to push the ball down the field, he doesn't have a big-time arm. And that worries me about a guy that can't move, a guy that's not going to extend plays. You know, it's always going to be kind of that methodical dink and dunk. As I told you last week, it's hard to put 10, 12-play drives together consistently in this league. You've got to be able to take advantage of your down the field shots."
This is something to watch for tonight against the Panthers. Glennon underthrew two deep balls to Vincent Jackson in Atlanta — one was caught.