From "Self-Inflicted" To "Outplayed"
October 25th, 2013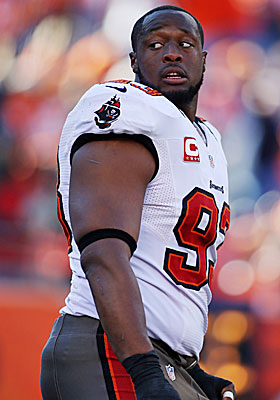 The theme of Gerald McCoy's postgame comments in the WDAE-AM 620 audio below are all about how the Bucs took a thorough beating last night to the Stinkin' Panthers.
In past weeks player commentary was often about the Bucs beating themselves, but it seems McCoy, as well as Greg Schiano in his postgame comments, believe the latest thrashing was more about not being good enough.
This is troubling. The Bucs were bad, but now they're getting much worse. The Bucs haven't sniffed a good chance to win a game in their past three.