"Why Would You Trade For Josh Freeman?"
September 16th, 2013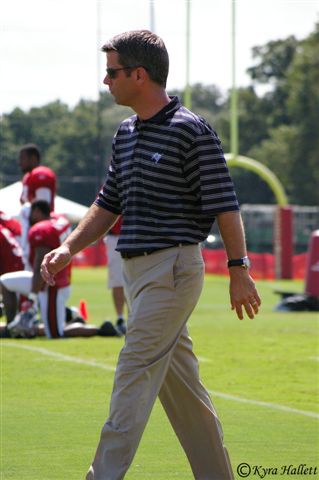 Former Bucs guard Ian Beckles finds the CBSSports.com rumor of Josh Freeman asking for a trade recently to be completely ludicrous. Credible Jason La Canfora wrote about it extensively Sunday.
Joe agrees. It makes no logical sense. Why would Freeman or his representatives want to paint him as a malcontent? Especially when he's not one?
Beckles, speaking as co-host on the Ron and Ian show on WDAE-AM 620 this morning, also found the notion of a Freeman trade ludicrous for other reasons.
"Why would you trade for Josh Freeman, who can't pick up his system?" Beckles wondered aloud about Freeman, who is in a contract year. "Who's going to give you $8 million to come onto a team and be bad? (You can catch Beckles' full rant below.)