Two Bucs Scouts At The Hall Of Fame Game
August 5th, 2013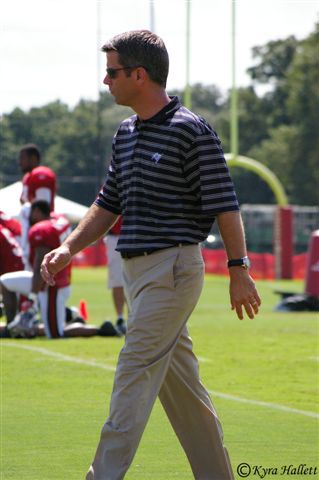 Last year, the Bucs' opening-day nickel back, Brandon McDonald, was walking the streets when Tampa Bay signed him Sept. 5.
Also, the Bucs cut defensive end Wallace Gilberry shortly after opening day, and he proceeded to be signed by the Bengals and rack up 6 1/2 sacks and a fat new contract.
The point is players that can help your football team will soon hit the market.
Rockstar general manager Mark Dominik acknowledged during a WDAE-AM 620 interview Saturday that the Bucs could very well land a key contributor in the coming days and are scouring the NFL to do just that. The Bucs, per Dominik, had two scouts at the Dolphins-Cowboys Hall of Fame Game last night.
"A thousand players are going to get cut in less than a month," Dominik said.
In addition to possible returner help, Joe suspects the Bucs will have a keen eye out for a pass rusher, perhaps a Gilberry clone.