Talib Roasted Today By Mike Williams
August 13th, 2013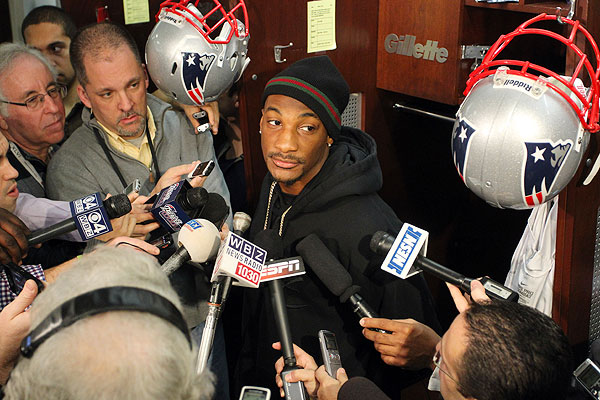 The fun has started in New England, where the Bucs are practicing with the Patriots. Finally, the teams have squared off against each other after typical non-fun stuff at practice.
Veteran Tampa Tribune Bucs beat scribe Woody Cummings is there and Twittered news that will bring smiles to Bucs fans. A certain helmet-wielding, cabbie-slugging, Adderrall-popping, coach-cussing, referee-charging, pistol-friendly, granny-hassling cornerback got roasted.
@RCummingsTBO

– Bucs WR Mike Williams also won a battle very handily with former Buc Aqib Talib, leaving him on the ground with a nice juke
Oh, the trash talk that must have ensued. Actually, Williams gives a lot of credit to Talib for his development as a receiver.
 Joe will bring you more reports out of Foxborough throughout the day.