It's Back!
August 20th, 2013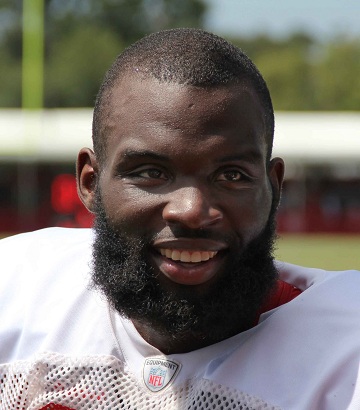 One of the great beards in Bucs history has returned.
Mike Williams' facial garden is again gracing his jaw. Grady Wilson would be proud. Williams now looks darn close to this photo from last year's training camp.
Williams shaved early last season but told Joe yesterday that the new beard might make it past Christmas.
"I don't know. It depends how this third preseason game goes right here. I get more playing time in it, so it depends," Williams said.